The Meep Boys!
Edit
The Boys of MeepLand.
Fave Color: Blue (Purple) and RED(orange)
B-day: Feb.12 (1 min younger than Daisy)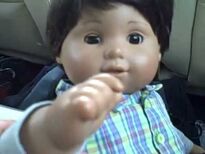 Pet: BeeBoo the Pig.
Love:Turtles,and Drawing Robots.
Fun Fact: He NEVER Learned his shapes and colors.
BFF: He don't use the term "BFF." But. it is Spike the dino!
Hates: Pinatas
B-day: March 12
Fave color: Any color of FOOD.
Loves:Eating! 
BFF:Lunch Box,Cupcake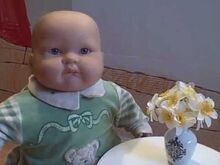 Pet: Froggy
Hates:Healthy Food!
Fun Fact: He ate a WHOLE birthday cake.
B-day: UNKNOWN
Fave color: Brown
Loves: Growing Mustaches and Ham Sandwiches
BFF:Diego
Hates:Washing Machine
Fun Fact: Russian Chess Team Gold Medal Winner.
B-day: We don't know, we found him..
Fave Color:Orange
Loves: FARTING
BFF:Nyan Cat
Hates: Keyboard Cat
Fun Fact: He had white hair in his ears.
Matey Anchors
Edit
B-day: July 1
Fave Color: Blue
Pet: Pinchine The Crab
Loves: Sailing, Daisy
BFF: Diego
Hates: Parrots, Pita and Nunya kinda
Fun Fact: He Traveled The Seven Seas.
B-day: August 10
Fave Color: Black
Pet: Dog
Loves: Riding in his Car and Mlp (because it's cool)
Hates: he kinda hates Daisy.
BFF: He doesn't have any.
Fun Fact: He's Cool. Really COOL.
Larry/Louis
Edit
B-day- March 3rd
(Like Lilly's)
Fave Color: Blue
Pet: Dust Bunny
Likes: Swimming and Fish Sticks
Hates: NOBODY! He loves EVERYONE!
BFF: Diego and Daisy 
Fun Fact: He have a lisp, his mother also didn't know what to name him, so she chose the name "Larry/Louis" as shown on his report card.